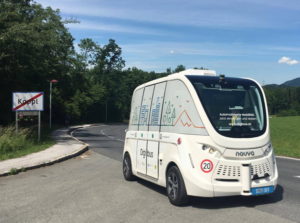 The first station for the automated Digibus is Koppl, a municipality in Flachgau in Salzburg.
The municipality of Koppl is a typical example of the so-called last mile: the center is about 1.4 km from the B 158 and thus from the line 150 (Salzburg – Bad Ischl) of the Salzburger Verkehrsverbundes. From research we know that this distance – the "last mile" – is often a major obstacle to actually use existing public transport.
Between the main road and the city center, the shuttle bus of line 152 runs for economic reasons only very rarely. An autonomous minibus could close the gap for the less profitable time.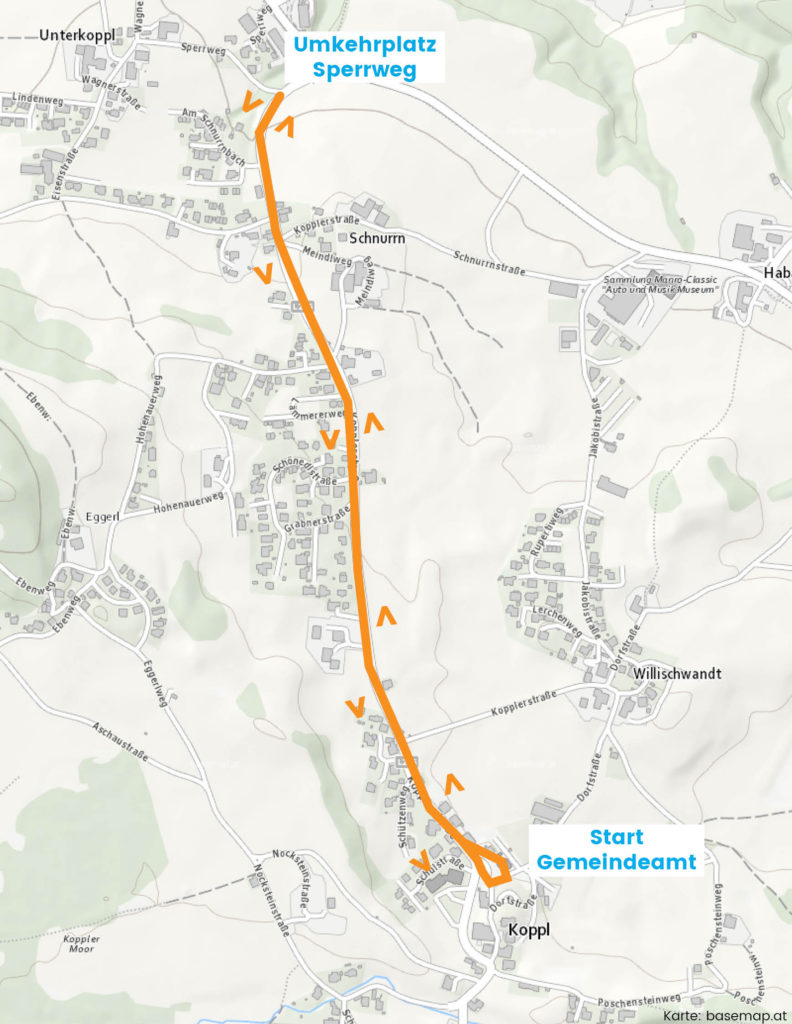 Route of the Digibus:
The Digibus runs as a feeder between Federal Highway 158 (SVV bus 150 Salzburg- Bad Ischl, stop Koppl-Sperrbrücke) and the municipality center of Koppl.
Would you like to go?
Here  we publish those days, in which interested persons can travel without pre-registration and without a ticket. We ask you only to complete a short questionnaire at the end of the test drive.